Veterinarian's Service
If you have your first pet and need advice on puppy or kitten care, our Pet Vets in La Mesa and San Diego, CA, provide cat and dog vaccinations and any other care your pet may need. Our veterinarian is the top professional vet in La Mesa and San Diego, providing exceptional puppy and kitten care.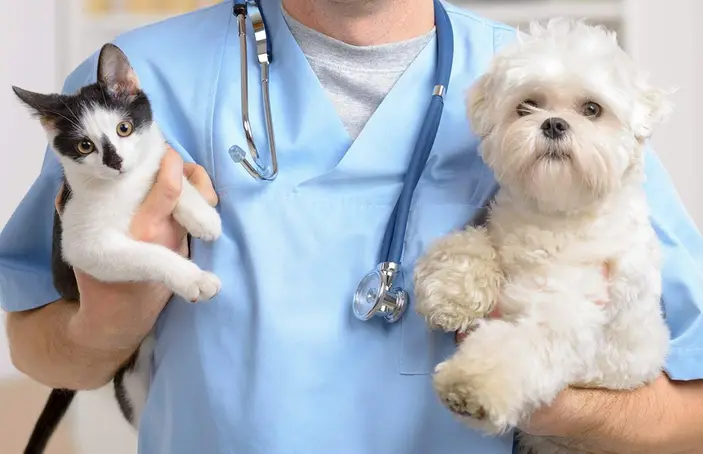 Puppy and Kitten Care
Puppies and kittens require different wellness care from adult animals. Because they are younger and smaller, their dosages, types of medications, and timetables are customized for each baby pet.
Puppies and kittens have developed body systems and strengthened immune systems, so their care must be handled delicately. Remember, they are vulnerable and susceptible to attracting ticks, fleas, and other parasites. Your vet can give specific advice based on your pet and its unique and brilliant life.
Common Illnesses in Puppies & Kittens
Illnesses may arise in puppies and kittens by the nature of their young age and growing immune system. Your veterinarian can diagnose the ailments and provide medical care to improve their condition.
Pneumonia is a common illness that strikes young puppies. It is partly due to bacteria and the trauma and stress of changing to a new home, missing its siblings, and other triggers.
Gastrointestinal issues develop in puppies because their gastrointestinal systems are still developing and vulnerable to stresses like moving in with a new family.
Upper respiratory infections are caused by viruses that kittens pick up and bacterial infections.
Accident injuries are a given because kittens are rough and tumble at a young, playful age.
Contact us today if your puppy or kitten is affected by any of these illnesses. We can help get your pet on the road to wellness.
Contact Our Pet Vets
At Our Pet Vets in La Mesa and San Diego, CA, we understand the excitement and worry of adopting a first pet. The primary thing to do is introduce your new pet to your vet and schedule a wellness exam. Your vet will walk you through cat and dog vaccinations and the appropriate measures for your new little one. Contact our friendly office staff at University (619) 463-9861 or Bayside (619) 225-8000 with our convenient online request form to schedule your pet's appointment.